Bringing Wall Street to Main Street
CoreVest (previously Colony American Finance) was founded in 2014 to meet the demand for affordable debt capital by a broad range of residential real estate investors. Our experience and scale enabled us to provide attractively priced loans and bring investment financing from "Wall Street" to "Main Street".
CoreVest has since funded more than 140,000 units and closed over $20 billion in loans, becoming the leading lender to residential investors nationwide. This is a result of our relentless focus on providing investors with the products they need and the service they deserve.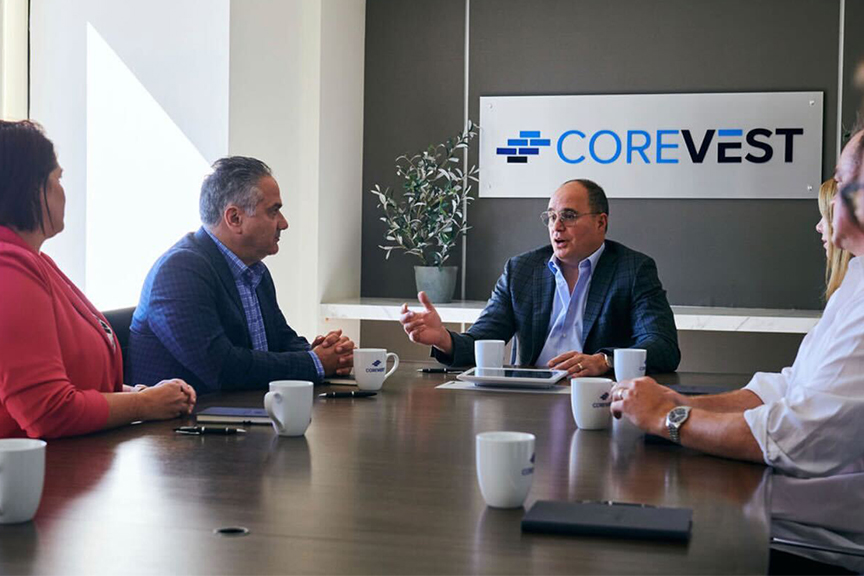 "CoreVest prides itself on flexibility and reliability. We find ways to get deals done and help our clients grow their businesses."
CoreVest Senior Leadership Team
Fred Matera
Co-Leader
Fred Matera is Chief Investment Officer at Redwood Trust. Prior to being named Chief Investment Officer in September 2022, Fred held the role of Head of Redwood Residential. Fred also previously served as a Redwood board member from March 2019 to December 2020. Prior to that, Fred was co-founder of MoVi Partners, an advisory firm focused on promoting innovation through diversity in the fintech industry. During 2008-2016, Fred held several leadership positions with Redwood, including Chief Investment Officer and Head of Commercial. He has more than 30 years' experience at top financial and mortgage banking firms, serving in senior-level positions. Fred has a bachelor's degree in Economics from Tufts University, and an M.B.A. in finance from The Wharton School of the University of Pennsylvania.
Ryan McBride
Co-Leader
Ryan McBride is Chief Investment Officer of RWT Horizons. In this role, Mr. McBride is responsible for developing and executing on RWT Horizons' investment and operational strategy, including capital deployment, strategic partnerships and other capital formation activities. Mr. McBride joined Redwood Trust in October 2019 as a Managing Director in connection with Redwood's acquisition of CoreVest American Finance Lender, LLC ("CoreVest") where he was a co-founder and the Chief Operating Officer. Mr. McBride has more than 20 years of experience in real estate and finance, previously serving as an Executive Vice President for Colony American Homes where he was a co-founder and responsible for the company's overall acquisition efforts. Notably, he oversaw the purchase of more than 20,000 single-family residential investment homes. Mr. McBride also worked in investment banking for over a dozen years, most of this time at JP Morgan. Mr. McBride received an MBA in Finance from The Fuqua School of Business at Duke University and a BBA in Finance from The College of William and Mary.
Micaela Lumpkin
Chief Credit Officer
Micaela Lumpkin has 15 years of experience in real estate finance. As Chief Credit Officer of CoreVest, she is responsible for the oversight and administration of credit practices, loan policies and procedures. Prior to joining CoreVest, Ms. Lumpkin spent nearly a decade at Orrick, Herrington & Sutcliffe LLP as a Senior Associate, practicing in the Real Estate and Finance group, where she focused on the acquisition of distressed debt, as well as both mortgage and mezzanine financing. Ms. Lumpkin received her J.D. from Georgetown University Law Center and her B.A. from the University of Virginia.
Joakim Mortensen
Chief Client Officer
Joakim Mortensen is the Chief Client Officer and Head of Institutional Loans at CoreVest Finance, and is responsible for nationwide business development and originations. Mr. Mortensen is focused on capital formation and investment partnerships for Redwood Trust. He brings 20 years of experience in real estate finance with leadership roles at previous firms such as LNR Property, GMAC Commercial Mortgage and Bayview Financial. Mr Mortensen hold a J.D./M.B.A. from Nova Southeastern University, LL.M from University of Miami and a J.D. From University of Copenhagen.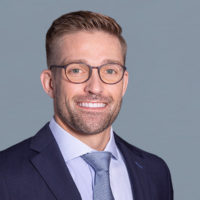 Michael Peerson
Chief Investment Officer
Michael Peerson has more than 15 years of experience in the finance industry. As Chief Investment Officer of CoreVest, he is responsible for leading capital markets initiatives, oversight of strategy and positioning of products, as well as new product development and expanded distribution efforts. Prior to joining CoreVest, Michael was a Director at Wells Fargo Securities, where he traded Non-Agency MBS securities. In that role, he was a market-maker providing liquidity, assessing relative value, and managing risk across multiple Non-Agency MBS securities and subsectors.
While at Wells Fargo Securities, Michael also held positions trading CMBS, Consumer ABS, and Agency MBS. Before joining the trading group at Wells Fargo Securities, he was a Collateral Manager for an actively managed CRE CDO. Prior to Wells Fargo, Michael worked in investment banking within the Debt Capital Markets Group at Wachovia Securities. He holds B.S. and M.S. degrees in Finance from the University of Florida and is a CFA Charterholder.
Tuan Pham
Chief Marketing Officer
Tuan Pham has more than 20 years of experience leading high performance marketing teams and programs for real estate and finance firms, from rising tech startups to established Fortune 500 companies. As Chief Marketing Officer, Tuan is responsible for leading the overall marketing strategy, branding, and lead generation efforts for CoreVest. Prior to joining CoreVest, he was Vice President of Marketing at RealtyMogul, an innovative fintech company that developed an early online marketplace for real estate investing.
Previously, Tuan was Director of Investor Marketing for a private REIT. He  also served on the national marketing team at CBRE, a leading commercial real estate group and Fortune 500 company. Prior to CBRE, he was Executive Director for a niche marketing agency that represented local real estate and finance brands. Tuan currently serves on the advisory board of the Customer Experience Program for Rutgers University and the University of California Irvine. He holds bachelor and master's degrees in Creative Writing and Business Administration from the University of California Riverside.
Michael Minck
Managing Director, Legal & Compliance
Michael Minck serves as Managing Director, Legal and Compliance. In his role, Michael is responsible for building and leading the Legal Department in its effort to provide legal support to the various business units, as well as managing the internal legal and litigation matters for CoreVest. Prior to joining CoreVest in 2018, he spent 15 years in various legal and general counsel roles across the residential lending sector, supervising legal and compliance obligations for retail origination platforms. Michael holds a J.D. from Whittier Law School and a B.A. in Political Science from University of California, Irvine.
George Younes
Managing Director, Asset Management
George Younes has more than 25 years of commercial and residential real estate asset management experience with a well demonstrated ability to recruit and lead Special Assets teams for commercial banks, thrifts, and commercial mortgage bankers. George has managed large teams of commercial loan servicing staff as well as large teams of commercial and residential loan special credits/special assets, commercial loan closing, and construction loan and commercial and residential loan administration operations staff. His Asset Management experience includes managing performing and non-performing loans against commercial and residential properties located across the U.S. for Aurora Bank (formerly known as Lehman Brothers Bank), for nearly seven years, and Washington Mutual Bank for over 12 years. George has direct experience with commercial/corporate real estate pricing and sales as well as complex loan workouts/restructures. In addition, he brings significant reporting experience with the capital markets teams, investor community and rating agencies. George holds a Bachelor of Social Science in Economics Degree from the University of Ottawa, Canada.
Together We Grow
CoreVest continues to grow with our borrowers and remain active participants in the industry